Debatemne: Thai-Dk Din debat side :: Sexy Watermelon Salesgirl
---
Oprettet af IT d. 10-01-2022 17:32
#1
---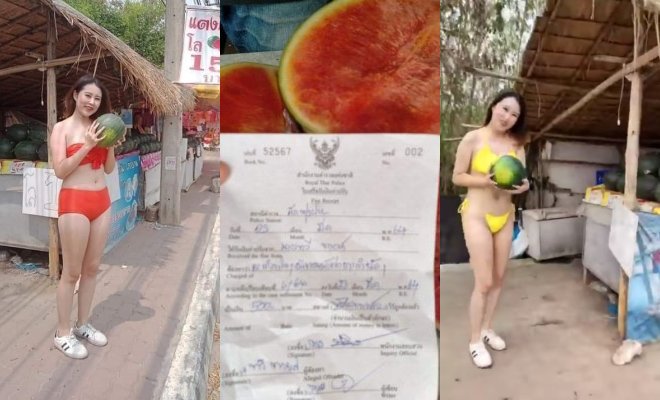 The owner of a watermelon stall in Lampang province who employed bikini-clad salesgirls was hit with a 500 baht fine for offending public decency after a viral video caused traffic jams leading police to investigate the cause of the chaos.
The stall owner told reporters he came up with the idea of hiring attractive young women with big melons to boost sales.
And boost sales it did until the video went viral bringing in buyers in their hundreds.
This led to long queues of cars outside his stall which didn't take long to come to the attention of the local constabulary who wanted to know more about the sweet and juicy melons for sale at 15 baht per kilo.
As soon as they arrived on the scene, all was revealed – literally.
The sexy salesgirl was told to cover up and the stall owner slapped with a 500 baht fine and warned not to repeat his illegal actions.
---
Redigeret af IT d. 26-03-2021 12:58