Debatemne: Thai-Dk Din debat side :: Foreigners can help boost 'Thainess' with snapshots
---
Oprettet af M55 d. 28-04-2017 11:44
#1
---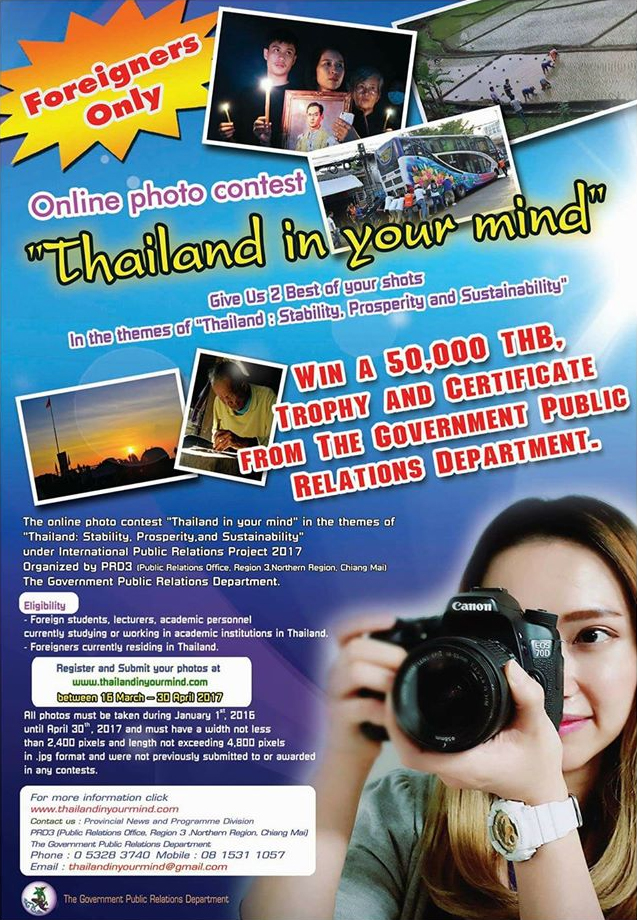 The Government Public Relations Department in Region 3 (Chiang Mai) is inviting foreigners who live in Thailand to enter an online photo contest aimed at promoting Thailand's image and "Thainess" abroad. Top prize is Bt20,000.
The "Thailand in Your Mind" competition, one of the department's international public relations projects for this year, has as its theme "Thailand: Stability, Prosperity and Sustainability".
Foreigners who are studying, working or residing in Thailand can register and submit their photos at
www.thailandinyou...
any time before May 31.
read more:
http://www.thaila...rmind.com/
---
Redigeret af ADM d. 02-01-2019 02:57